Pope Benedict the Fireman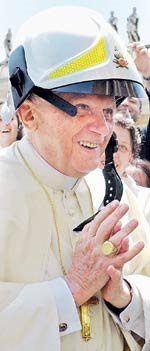 Here's a recent picture of Pope Benedict wearing a fireman's hat. How fitting, though I think that his job is not to put out the fire but to help get the fire of faith started and to keep it burning.
Photo and accompaning article on
TimesOnline
.